There are times in life when things just feel right. When you know you are where you are supposed to be.
And as soon as I pulled up to the site of World's Toughest Mudder 2014 in Lake Las Vegas last Friday, I knew it was one of those times.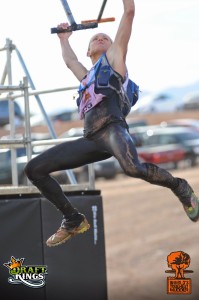 Hugging old friends, meeting new ones, we all anxiously set up our pits areas, commenting on how the Vegas desert was the FURTHEST thing from Raceway Park in Jersey that we had all grown accustomed to over the past few years. Excitement ran high. We were ready to begin.
But 8 weeks ago, I didn't think I would be there in Vegas, preparing to race. 8 weeks ago, I was mourning the loss of running the Spartan World Championship, and undergoing surgery on a bum knee. I had mentioned to my surgeon that I would love to make it back in time for a "24 hour race," and he rolled his eyes.
Continue reading Coming Home: World's Toughest Mudder 2014 →